Celebrate Fall With LED String Light Sets
|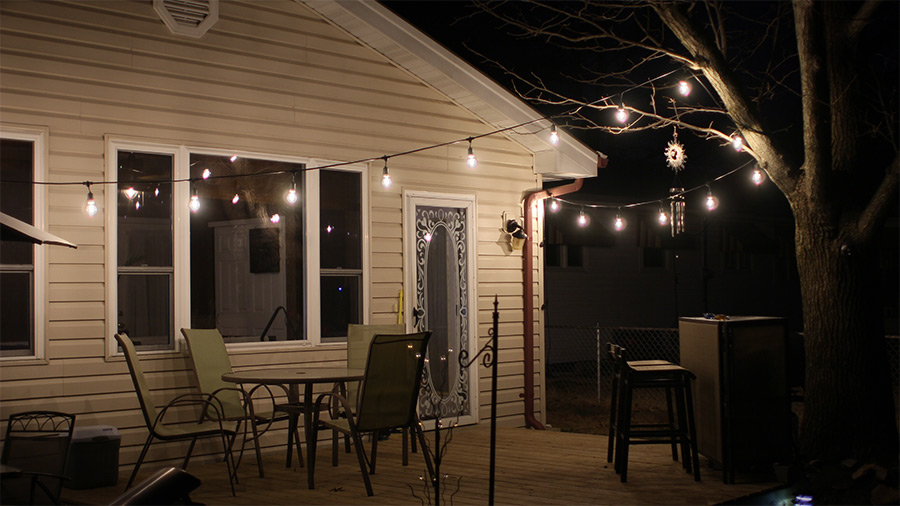 Picture this: a cool fall night, a cozy fire, an ambient glow from festive string lights, and a few good friends. There's no reason why you can't make this a reality; all you need are the materials: a patio, LED string lights, and a fire pit (friends aren't so easily bought). Fortunately, we recently started offering our commercial-grade LED string lights with 10 unique LED bulb options.
You've seen LED string lights with standard S14 bulbs before, but have you seen them with spiral or heart-shaped filaments or with stacked LEDs that look like exploding fireworks? How about with large G25 globe bulbs, teardrop bulbs, or A19 silver-tip bulbs? New LED string light bundles come with all of those styles and more, and they emit warm white or ultra-warm white light that is less visible to bugs than cooler colors.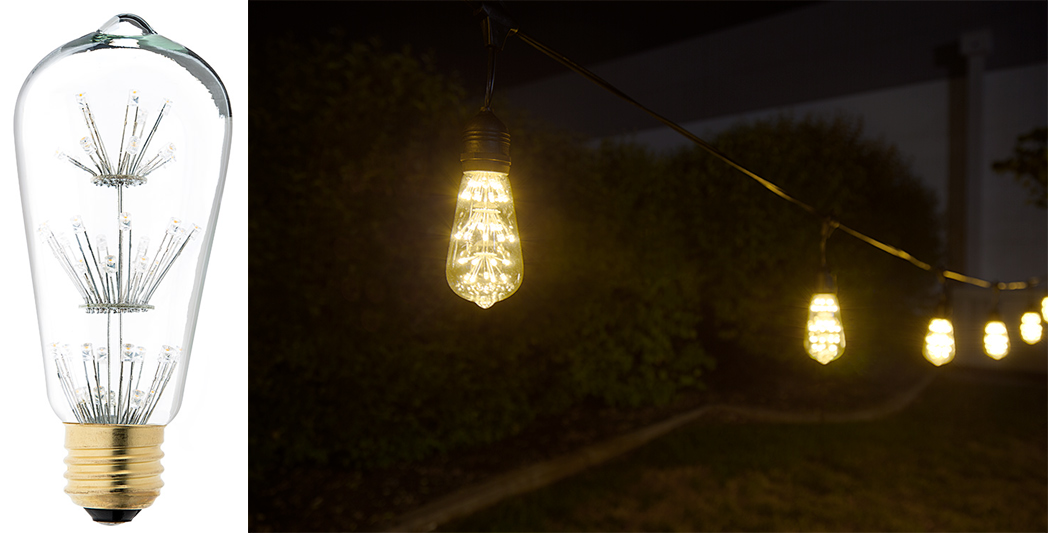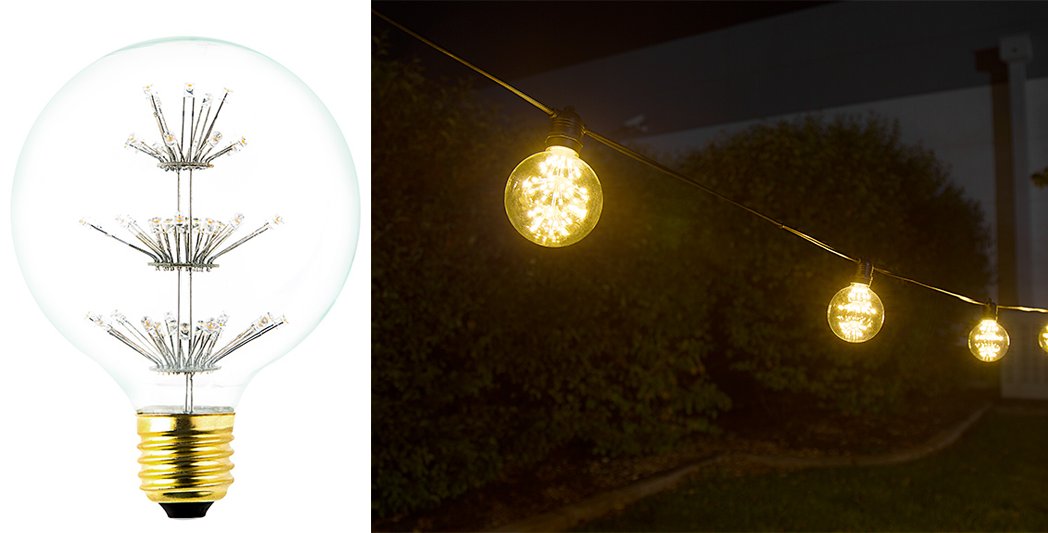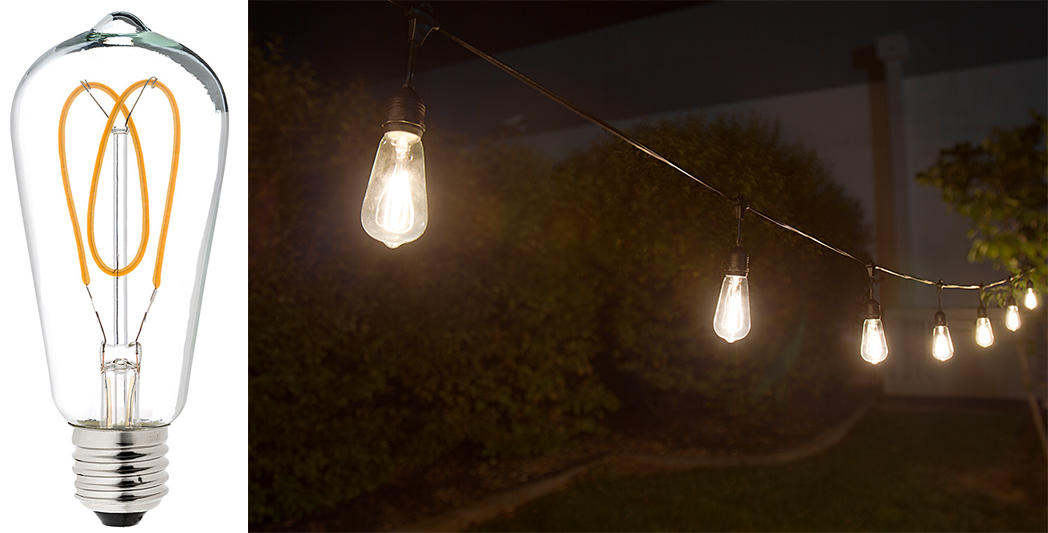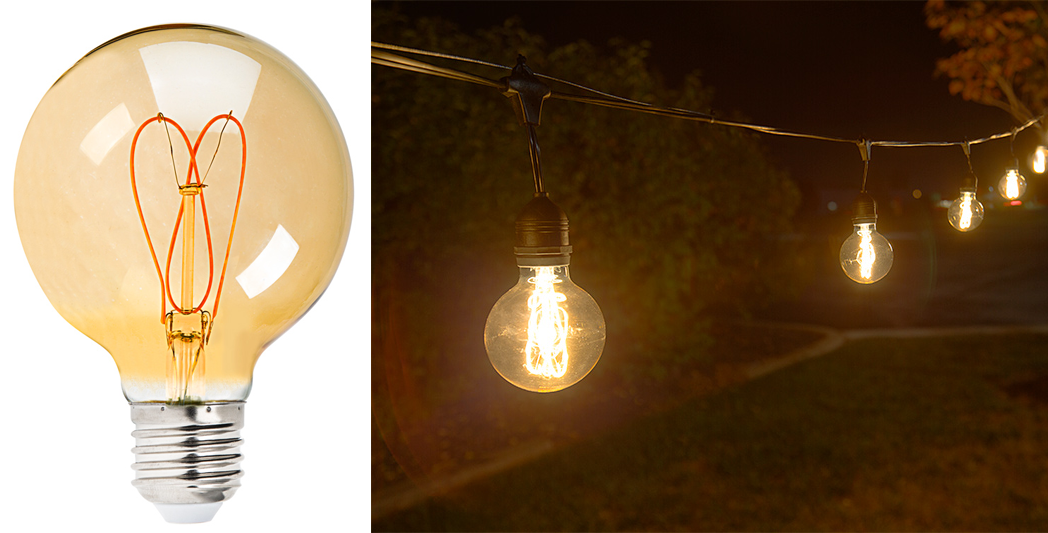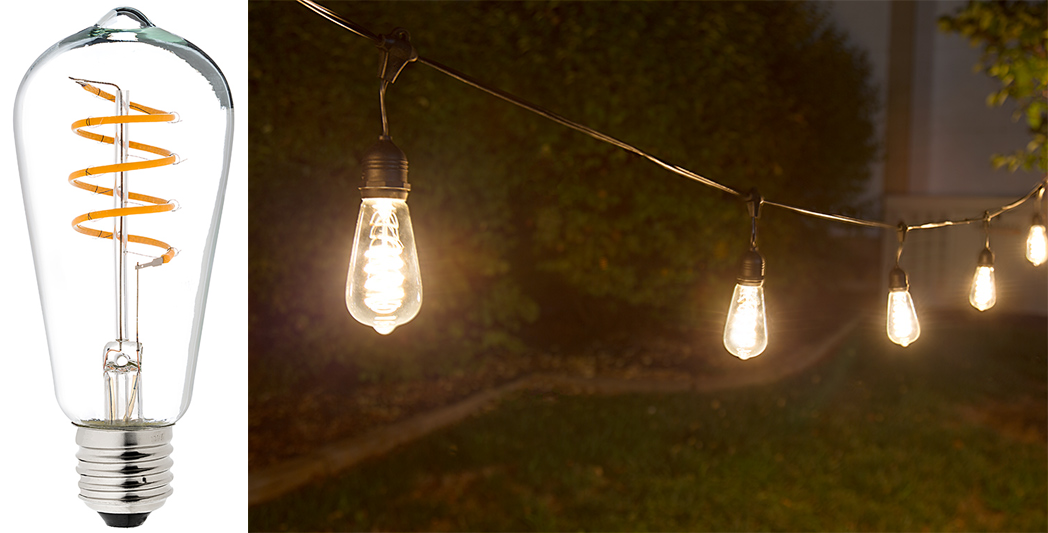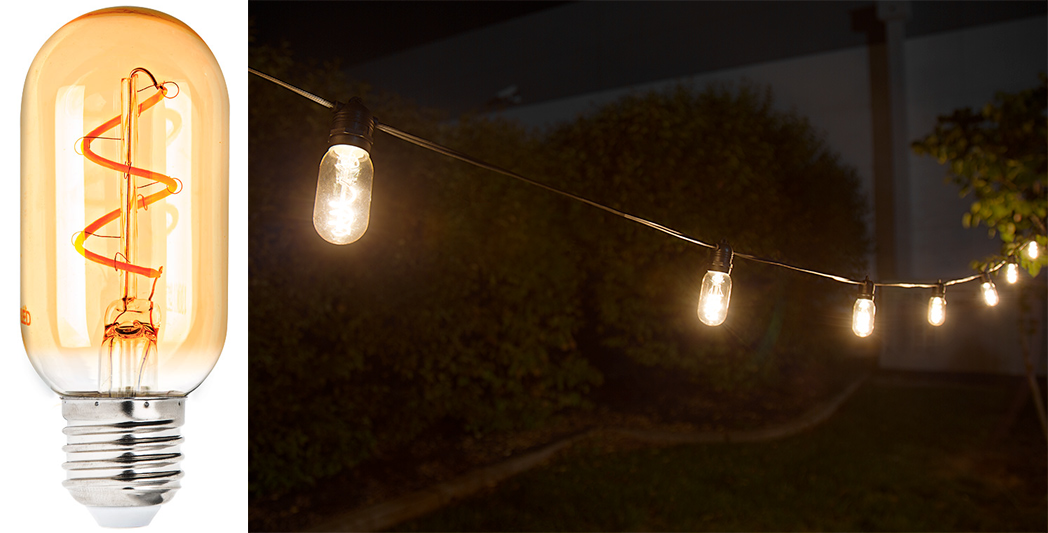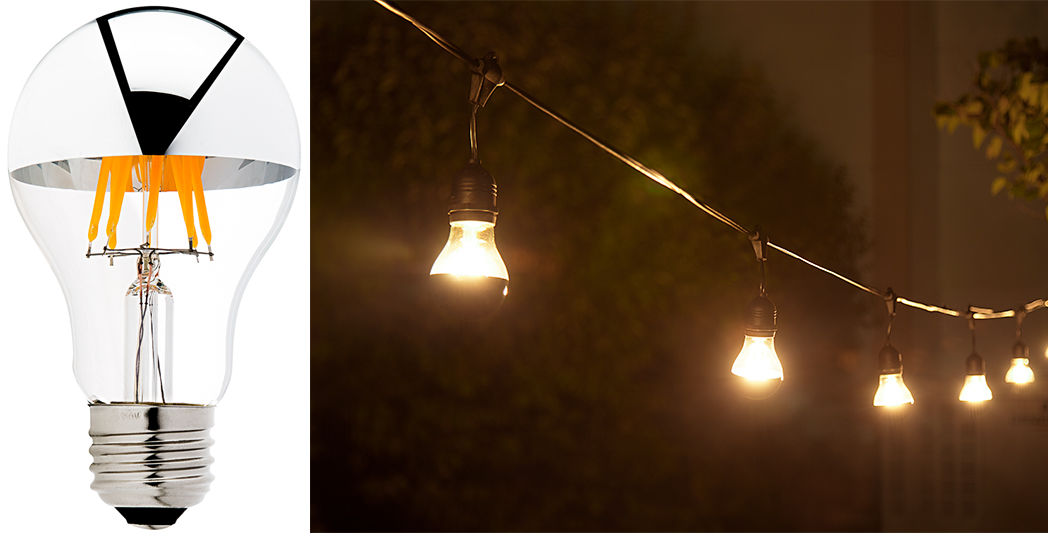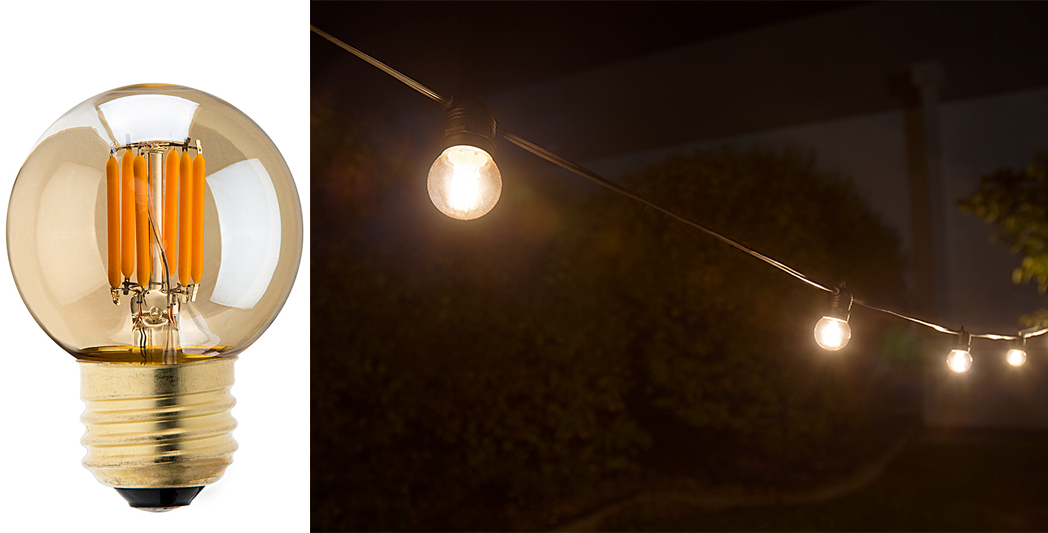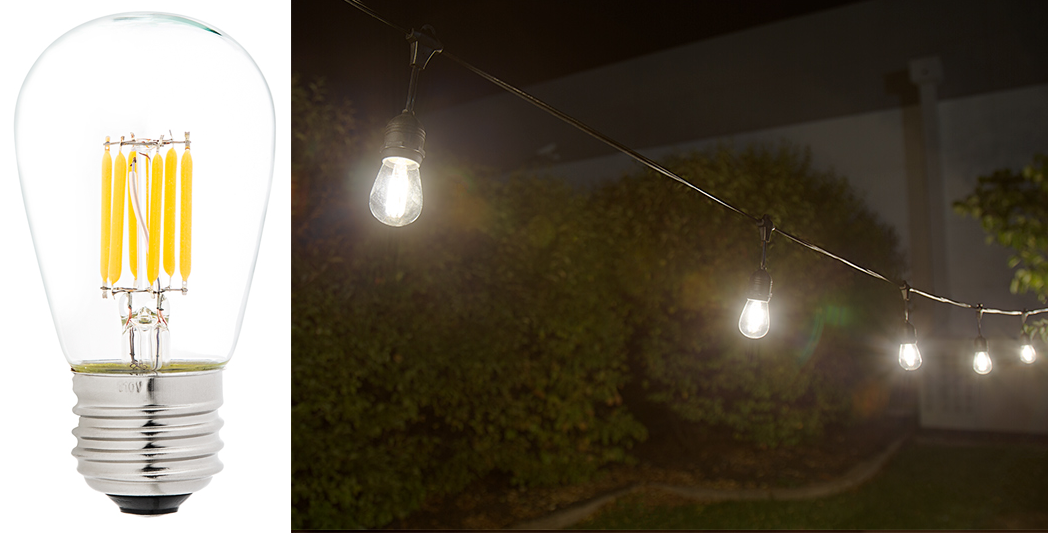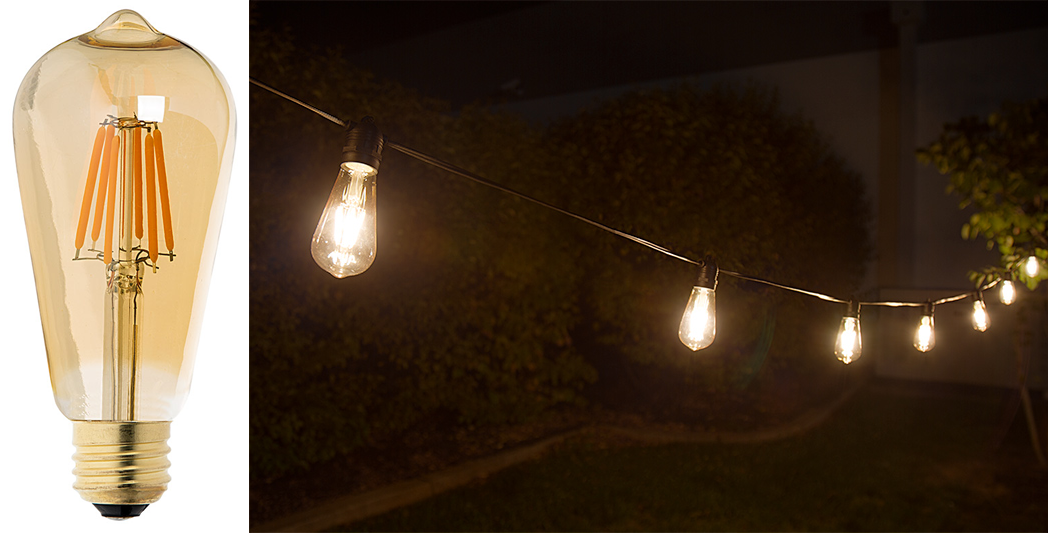 LED bulbs are designed to last anywhere from 25 to 42 times longer than incandescent bulbs, and they consume only a fraction of the power. An LED string light strand equipped with our brightest bundled bulb option would consume just 80 watts of power (8 watts per bulb). A strand with comparable incandescent bulbs would consume about 400 watts (approximately 40 watts per bulb).
Our heavy-duty, commercial-grade LED string lights are available in pendant and in-line styles. Both strand styles are 21 feet long and consist of a 2′ wire lead, 2′ between each bulb, and a 1′ end connector. They're weather resistant and UL-Listed for outdoor use throughout the year. And they're linkable with a 500-watt maximum. They're easy to mount with clips or hooks, and you can use guide wire through each socket loop to reduce any possible strain on the strand. Empty pendant and in-line style light strands are also available if you prefer decorative LED bulbs that aren't available with the bundles.